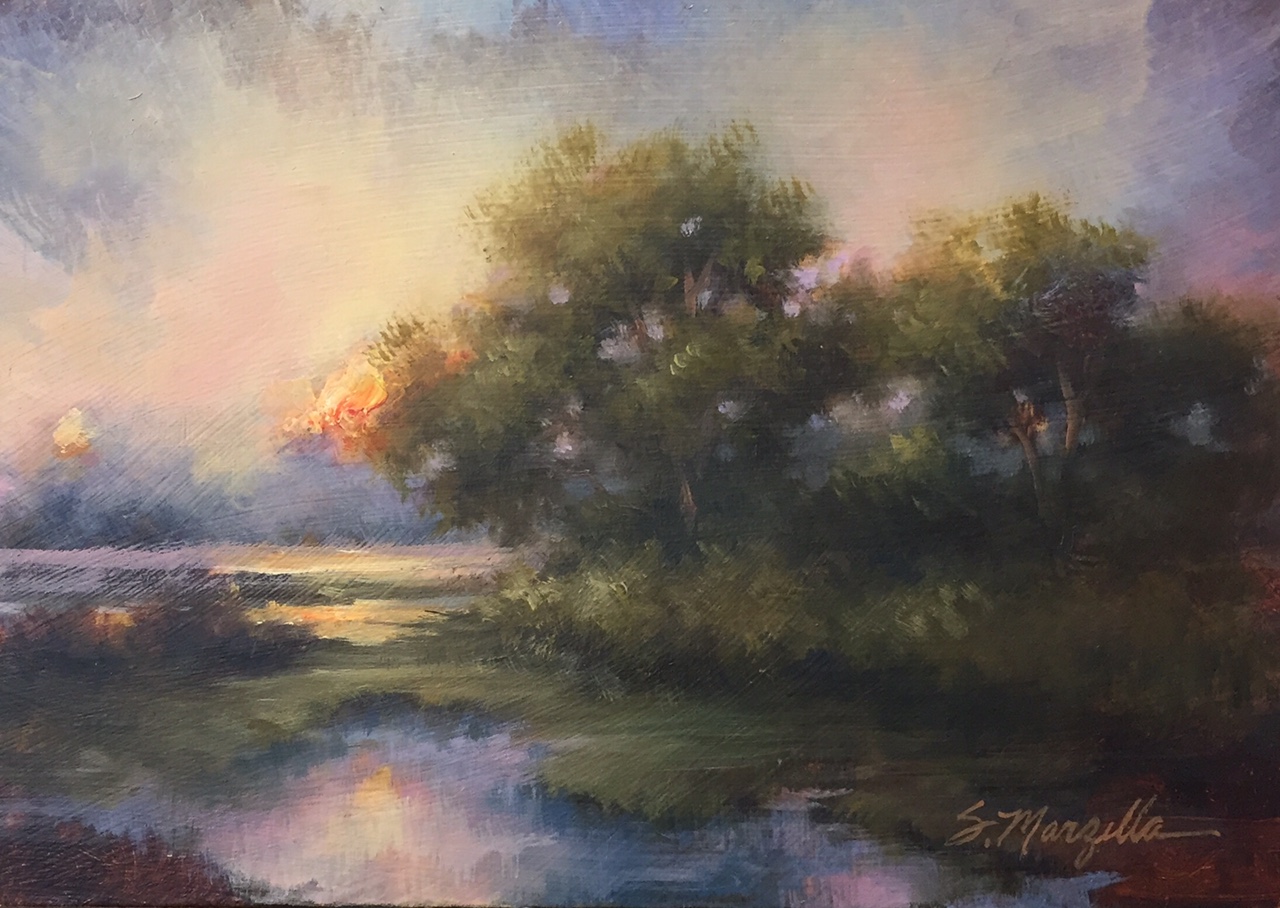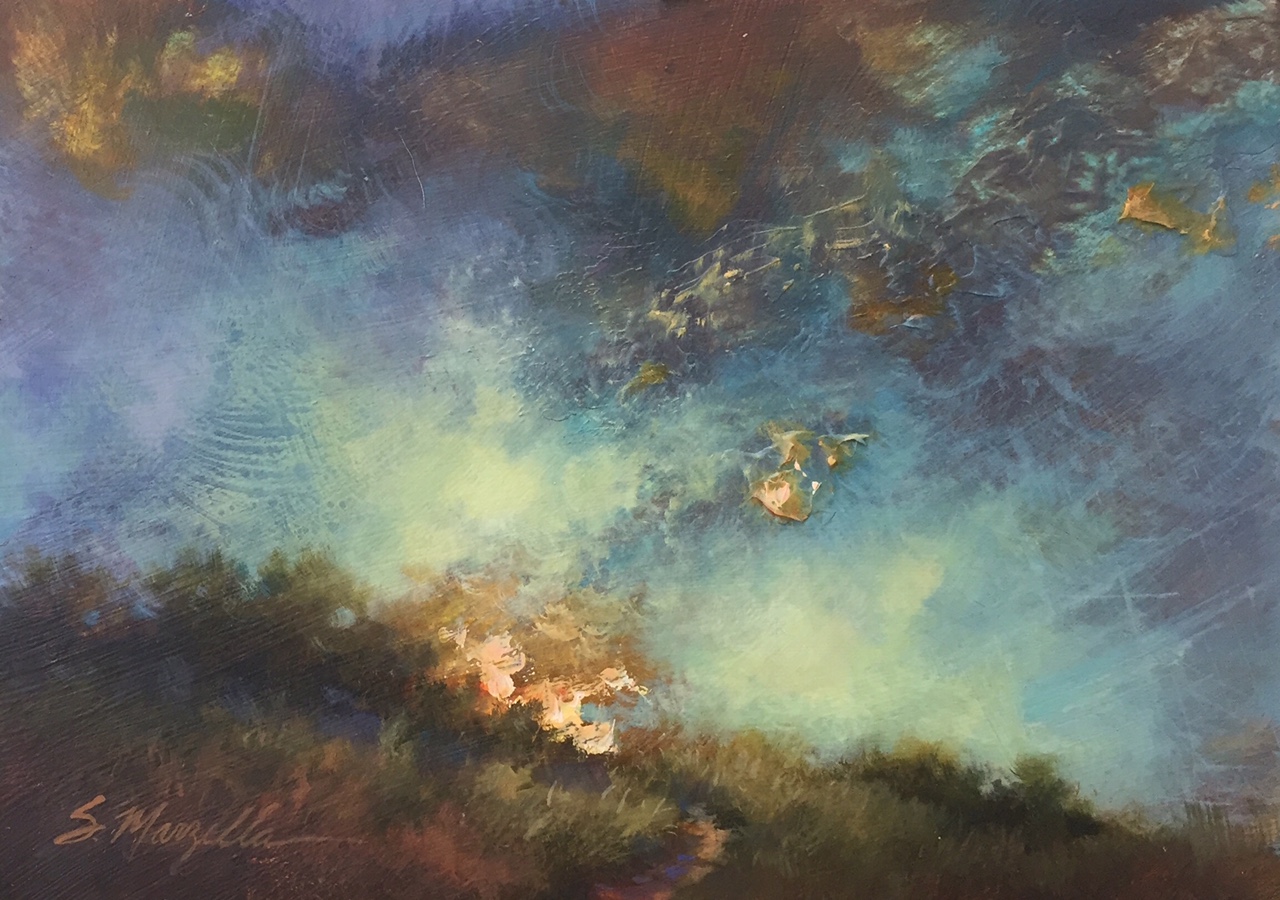 Stephanie Marzella
Stephanie Marzella has been a painter of landscapes and still life since receiving her Bachelor of Fine Arts Degree from the Cleveland Institute of Art in 1984. Born and raised outside of Cleveland Ohio she moved to Rhode Island with her family in 1988. Since moving to southern RI she has been focusing solely on landscape. The driving forces behind Stephanie's work are her love of nature and interpretive use of color.
"I am inspired everyday by my immediate surroundings. I live on a tidal cove off Narragansett Bay called Mill Creek Cove. I watch the tidal changes every day and the sunset at night. My spirituality is nature-based. Through my work I am expressing my emotional response to nature's mystery and her powerful ability to make me feel. By creating mood and atmosphere in my paintings I hope to awaken these emotions in the hearts and minds of the viewer."

Stephanie works predominantly in oils but enjoys many different media including pastels and acrylics. She enjoys reading and collecting antique art books and building her reference library. She has most recently been influenced by George Inness, the American Tonalists artists of the late 19th and early 20th century and their strong connection with New England.
Stephanie works and resides in North Kingstown, Rhode Island with her children Trevor and Alexandra. She has participated in numerous solo and group exhibitions around the country and won many awards. She has been included in many articles. She was also featured in the Nov/Dec 2002 issue of The Pastel Journal Magazine. She is a member of the Pastel Society of America, and aSignature member of Pastel Painters of Cape Cod.